As a busy mum juggling kids, I often find myself low on energy and feeling tired after a day of taking care of my children and managing various tasks. Recently, I discovered Spatone Liquid Iron Sachets, and it has truly been a lifesaver for me. This convenient iron supplement is easy to carry in my bag, making it accessible whenever I'm on the go or caught up in a hectic schedule.
First Impressions
The liquid form sachets of Spatone come in convenient packaging that's perfectly suited for busy mums like me. These sachets are just the right size to slip into your bag, ensuring that you can have them with you wherever you are. The essential information on the packaging is displayed clearly, which I appreciate. What's even better is that Spatone is a natural and additive-free iron supplement, a fact that brings me immense delight. The liquid form is incredibly convenient for everyone.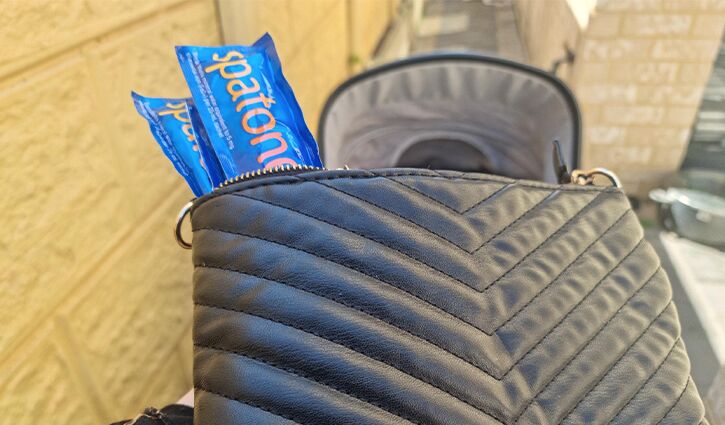 Effectiveness
Spatone offers a natural iron supplement with high bioavailability, ensuring that the iron is easily absorbed by the body for maximum effectiveness. I experienced the benefits of Spatone Liquid Iron Sachets very quickly. Previously, I had issues with other iron supplements upsetting my stomach, but that's no longer the case with Spatone. I feel more active and refreshed after incorporating it into my daily routine. Spatone has eliminated the problems I used to have, such as stomach discomfort and irregular bowel movements. After a month of using Spatone, I can confidently say that I now have more energy, allowing me to keep up with my kids without feeling lethargic.
It's safe to say that I feel better than ever while taking an iron supplement.
Spatone, a liquid iron supplement, has been a game-changer for my iron deficiency issues. I've always struggled with low iron levels and had difficulty tolerating other iron supplements. Spatone, however, is gentle on my stomach, a pleasant surprise for me. I appreciate that it's scientifically tested to provide the best results.
Affordability
In terms of affordability, Spatone Liquid Iron's price point is just right. It's an effective supplement that has noticeably increased my iron levels in less than a month. Spatone offers great value for a liquid iron supplement, considering the benefits it provides. It's a cost-effective solution that delivers results within a few short weeks, and the pleasant taste is an added bonus.
Recommendations
I wholeheartedly recommend Spatone Liquid Iron Sachets to any mum who's had trouble with traditional iron supplements or who needs to boost their iron levels, especially during pregnancy. Spatone is the solution you've been looking for. Its gentle nature and excellent tolerance make it stand out. Plus, it has a great taste.
Knowing that Spatone is endorsed by healthcare professionals adds to my trust in the product.