I was really excited to give Spatone Liquid Iron sachets a shot because, as a mum, I wanted to boost my energy levels and support better gut health.
First Look
The liquid sachets proved exceptionally convenient and easy to open, while their compact size makes them perfect for tossing into your bag when you're on the move. The essential information is clearly displayed on the packaging of these sachets. I found it intriguing that the iron in them originates from the Trefrlw Wells in Wales, which isn't far from my home in England. Furthermore, I was impressed to learn that the product is entirely natural and free from additives, aligning with my ongoing effort to integrate such items into my diet.
Effectiveness
I experienced the benefits of the Spatone Liquid Iron sachets immediately. My digestive issues, which I had been dealing with while using my previous iron supplement, significantly diminished. This meant I needed less medication and felt more energetic.
The product's quick effectiveness is especially crucial for mothers like me. With a 5-month-old and a two-and-a-half-year-old at home, fatigue can be overwhelming. The boost in energy has allowed me to spend more quality time fully engaged with my children, and I've reclaimed my role as a 'fun mum.' I also believe it has made me a better partner, as I'm less irritable by the end of the day and feel more present.
Benefits of Spatone Liquid Iron Sachets
Spatone Liquid Iron sachets offers several benefits, such as:
Easily digested, reducing the likelihood of constipation and bloating.
Boosts energy levels.
Convenient for 'on-the-go' use thanks to the sachet packaging.
Made from natural ingredients and free from additives.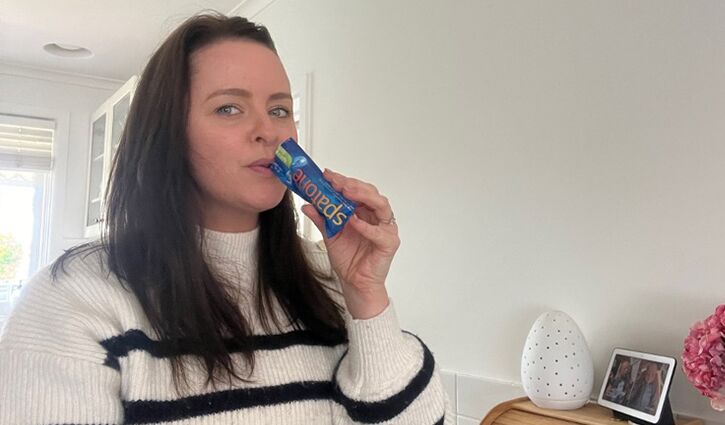 Recommendations
I wholeheartedly recommend Spatone to individuals with iron deficiencies, especially those who have experienced digestive problems from other iron supplements. In fact, I've already convinced my sister-in-law to give it a try, and she, like me, has noticed a significant improvement.