With more than 70% of Australians choosing to reside in our bustling major cities, urban living has become synonymous with a fantastic lifestyle – picture trendy coffee shops and modern living. However, city living often means residing in compact spaces like apartments and units. For families in these urban settings, the challenge lies in balancing the arrival of a new baby while ensuring their living space doesn't become overrun by baby gear, particularly those notorious space-hogging prams. The question that naturally arises: Does a stylish and space-efficient pram solution even exist?
Yes, it absolutely does! The newest pram from Redsbaby, AERON, is agile and sleek, and ideally designed for city living and the urban lifestyle. Able to be folded with one hand, in just one second, it's a must-have for modern families. Best of all it's easy to manoeuvre in busy streets, and be tucked into cosy cafes while catching up with friends.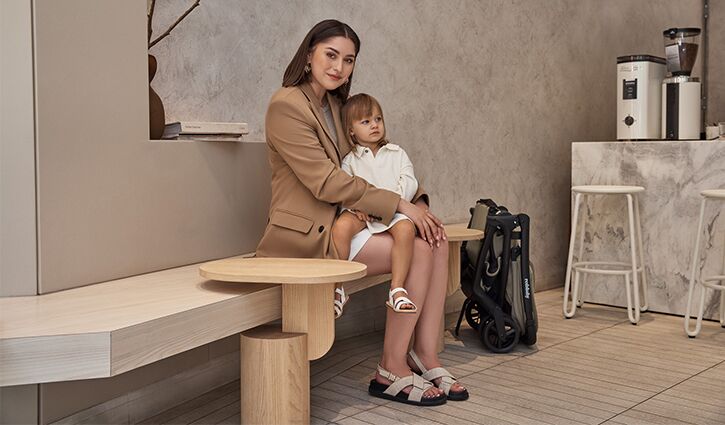 What's to love about the Redsbaby AERON?
Quick and easy to fold
With the fastest fold on the block, the Redsbaby AERON can be folded in one second, with just one hand, having you on your way in mere moments. It also stands upright when folded, making for easy storage. It even folds in both parent and world-facing positions, so no need to reverse the seat, just fold when you're ready.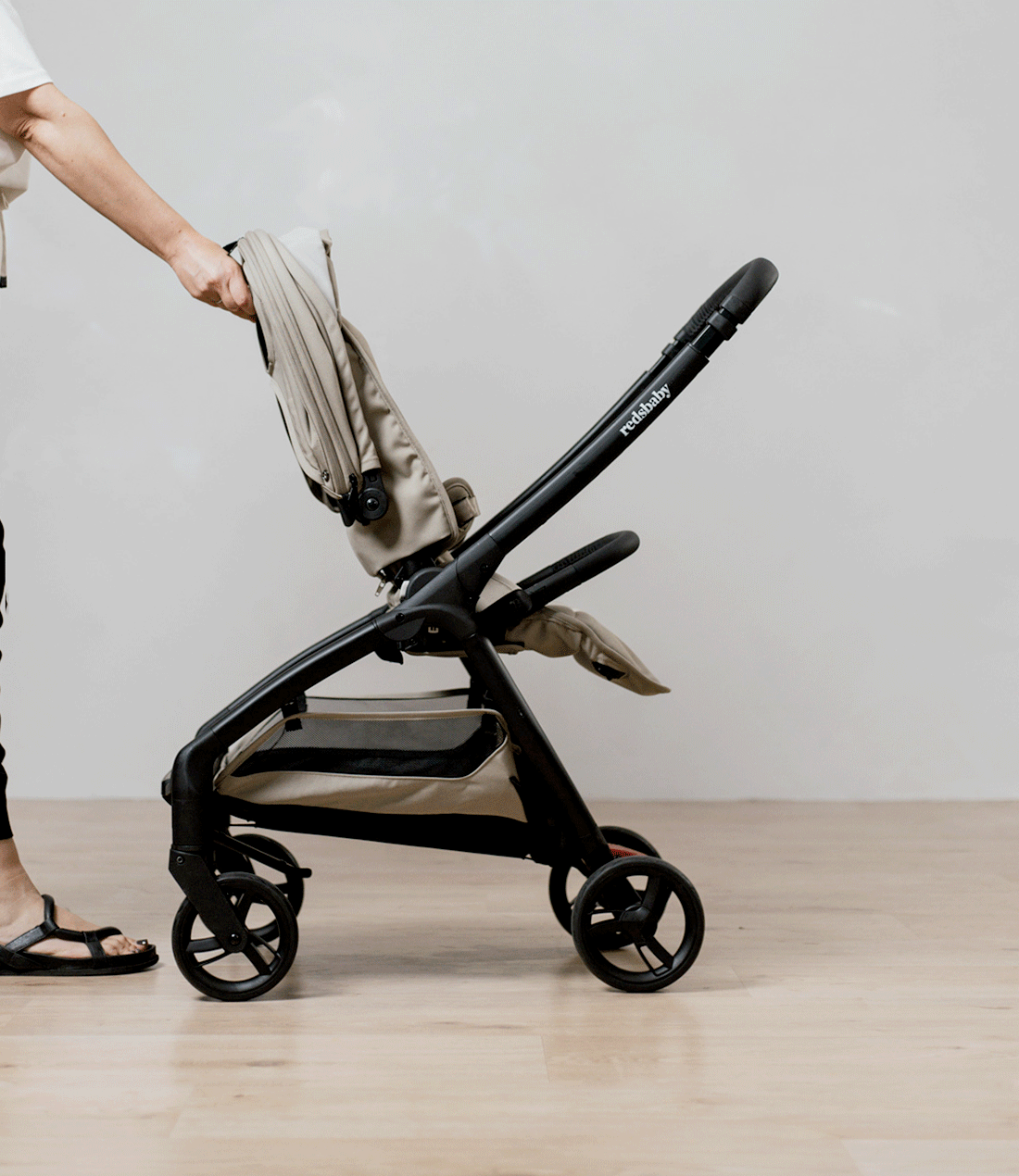 Compact and agile
Walking through busy streets with a standard pram can often feel like you're playing dodgems, trying to avoid everything and everyone. The AERON is able to smoothly navigate busy streets, and fit into small places, like cafes and public transport. At just 9.2kg with the seat attached, it's lightweight and easy to move around with, light enough to carry upstairs in one hand.
Breathable panels for hot days
Ideal for warmer days, the AERON features breathable panels on the seat back, canopy and on the optional bassinet. The unique full mesh seat back provides optimum comfort, keeping bub cool, and if needed, can be covered on cooler days using the included seat pad. The ventilated canopy also provides airflow and a peep window to keep on eye on bub.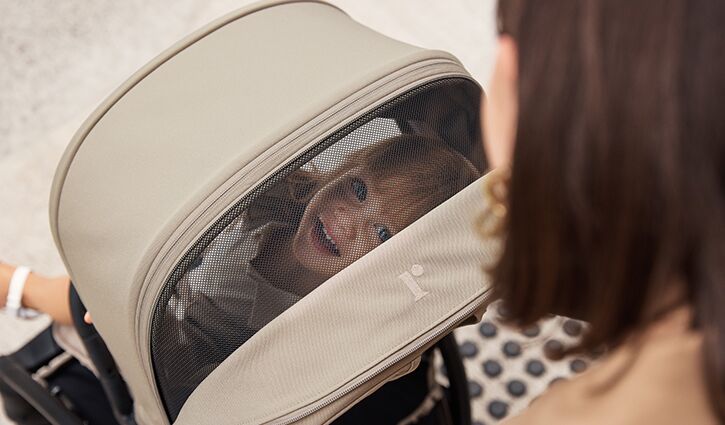 Spacious storage
With a large storage basket, with up to 8kg capacity, it's perfect for tossing in everything your family needs for a day out exploring. It also has four-wheel suspension, so you can really make a day of it, and everyone stays comfortable.
A pram that adapts as your baby grows

The AERON is capsule compatible, so that you can have a seamless transition from car to out-and-about. The flat-lay seat makes it newborn ready with the addition of the optional Newborn Pod or create the ultimate cosy sleeping space by adding the optional Bassinet. The Bassinet has rigid sides and is removable from the pram frame, and can be placed on the ground. Whilst the Newborn Pod, is a soft and lightweight cocoon that uses the 5-point safety harness to secure your baby and sits snuggly on top of the seat when fully reclined.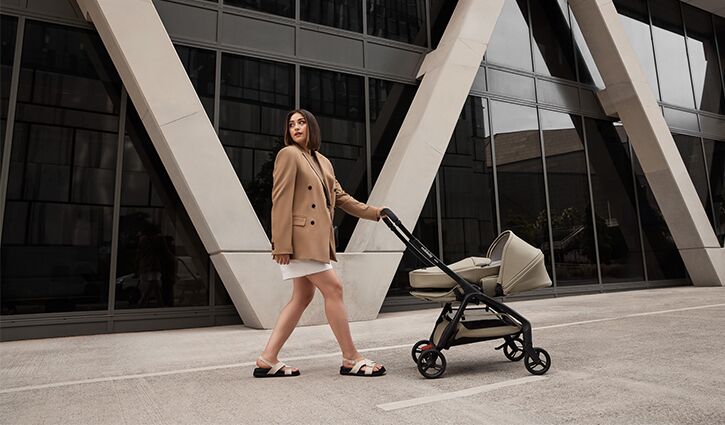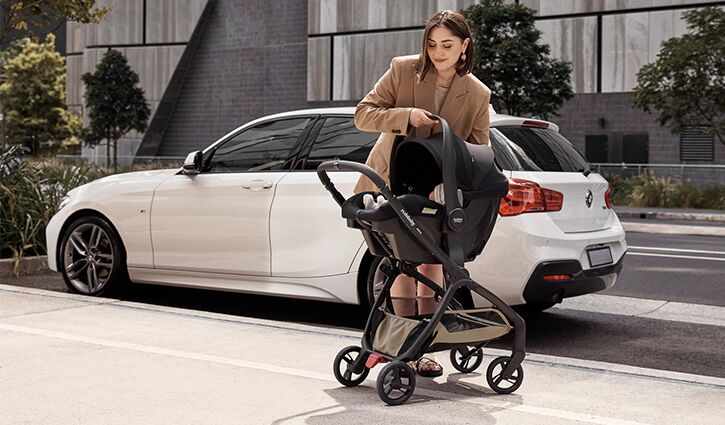 When it comes to modern city living for families, Redsbaby have definitely delivered with the AERON pram. Not only does it have all the features mentioned, it also has all the Redsbaby features that we've come to love in their prams.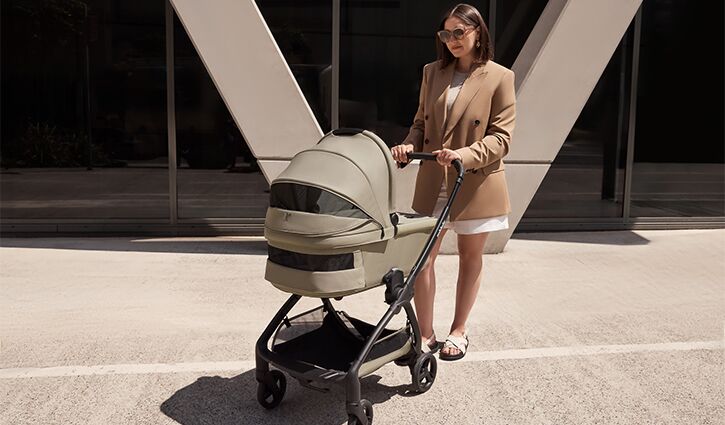 Redsbaby AERON Pram Features We Love
One hand, one second fold
Large extension canopy
One hand seat-recline
Height-adjustable canopy
5-point padded harness
Adjustable handle bar height (90cm to 104cm)
Removable, pivoting bumper bar
Adjustable footrest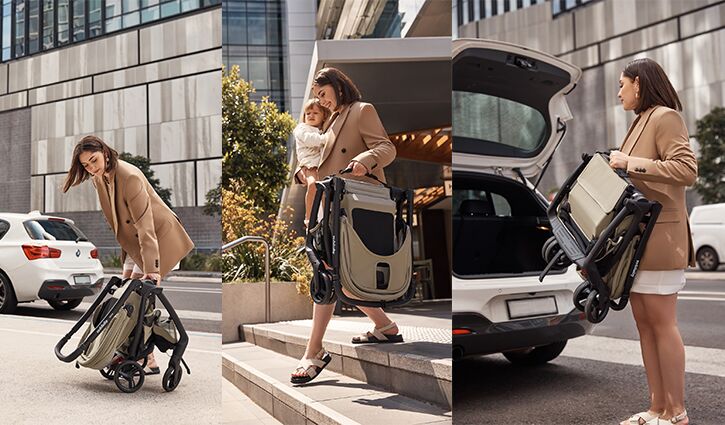 BUY NOW: RRP – From $799, this is a must-have pram!