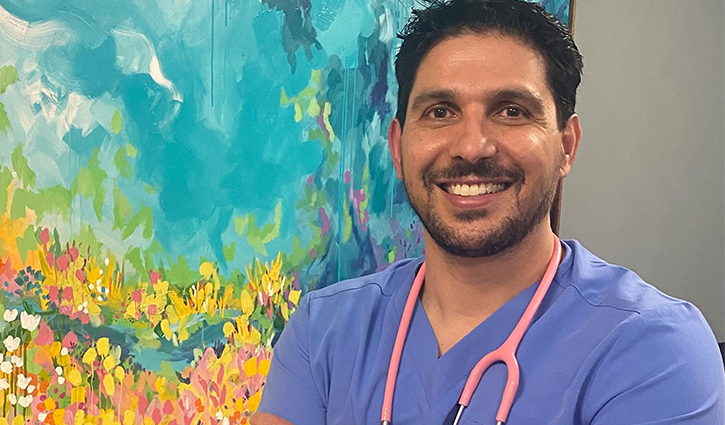 Dr Joseph Sgroi, Obstetrician, Gynaecologist and Fertility Specialist
Dr Joseph Sgroi is Obstetrician, Gynaecologist and Fertility Specialist based in Melbourne Victoria. He has the privilege of helping bring over 300 new lives into the world each year.
Joseph aims is to assist women and couples to become pregnant and as an obstetrician, provide the best care and support to them throughout pregnancy and childbirth.
He has held high office within the Australian Medical Association and The Royal Australian and New Zealand College of Obstetricians and Gynaecologists as a Federal Councillor. In these roles, he has helped shape health policy in women's health and more broadly to the wider community.
Joseph sits as a medical advisor for Tiny Hearts Education and has a regular podcast called Bump Birth and Beyond. He was also featured on one of the most downloaded podcasts on the Mamamia Network called Hello Bump hosted by Rebecca Judd and Monique Bowley.
Joseph makes himself available to attend births and emergencies every day and night. He continually updates his knowledge and skills with evidence-based medical research in order to help improve the outcomes for his patients.
He also continues to mentor future generations of doctors in his role as Consultant Obstetrician and Gynaecologist at the Royal Women's Hospital and the University of Melbourne. Compassionate and caring, his main priority is to support patients on both an emotional and medical level.