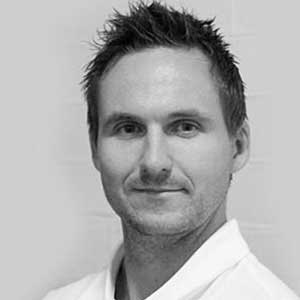 Calum Wilson, Sport and Exercises Science Degree (BSc Hons)
Co-creator of BUMP Health & Fitness and BUMP@HOME
Whilst working at LA Fitness in the UK, Calum developed his passion for the bespoke and highly
specialised field of pre and postnatal training. Calum then moved to Sydney in 2008 and established
himself at Fitness First Balgowlah, specialising in pre and post-natal training.
As a published author and highly respected leader within the industry, Calum has successfully
trained over 3,000 personal trainers, teaching his course "A Comprehensive Guide to Exercising
Throughout Pregnancy and Beyond". This course has been accredited by Fitness Australia, attesting
to his leading position as an educator within this field of fitness.
Motivated by identifying the non-existence within the market to create and offer women an entire
pre and post pregnancy fitness solution, it didn't take long before the idea to create BUMP emerged
in 2018, an all-female gym on the Northern Beaches.
Following the Covid-19 restrictions, the business has pivoted into an online offering, widening the
audience and reaching women all around Australia to offer fitness programs for each week of their
pre and postnatal journey with at-home workouts ranging from Pilates, Strength, Repair & Rebuild,
Yoga, Barre, Boxing etc.
Calum was able to put his experience to great use with his own wife, Vanja, during both her
pregnancies in 2016 and 2019. They are the proud parents to their beautiful girls, Mila and Misha.
Website Link