If you've just given birth, whether it was a C-section or vaginal birth, you might be finding you are still carrying a postpartum belly bulge or 'mummy tummy'. It can be harder to move about – let's face it, you've just had major surgery and could do with a little extra support – even bending over to pick up your baby takes effort!
Did you know compression tights aren't just a tighter version of regular leggings, aren't just a fad and are not just for postnatal fashion? Let's start with what compression tights actually are, simply put compression tights provide support for recovery and after a birth (c-section or vaginal delivery). Graduated compression tights can also help with increasing blood flow to help swollen feet. When choosing compression tights, it's important to look for pants that are researched with verification from the TGA to ensure they work properly and are safe.
About 60% of women will have problems with abdominal separation (Diastasis recti) following birth. Diastasis Recti (abdominal separation) occurs as the abdominal muscles separate during pregnancy to allow room for the baby to grow. During pregnancy your stomach muscles can weaken and separate as your belly expands. Some people recover within 6 weeks, 45% within 6 months, and about 30% may still have issues still 12 months after birth. About 30% of babies are delivered by C-section. Recovery can be 4-6 weeks after surgery, but 60% of women can still experience pain up to 24 weeks after.
The TheRY Restorer Postnatal Support Leggings include abdominal panels to help support muscles as they move back into position – meaning a reduction in problems such as abdominal separation – and specialised panels through the back to provide additional back support. The compression panels can also provide support to women who have had a c-section adding support to further weakened muscles. There are minimal seams to avoid irritation to c-section wounds. The fabric is luxurious and soft against sensitive skin, providing comfortable support without being too tight or restrictive.
After pregnancy, your body will have experienced an enormous change and as your body heals the graduated compression from the TheRY Restorer Postnatal Support Leggings will help by improving circulation and reducing the risk of blood clots, which can occur in the first six weeks after birth.
This is due to the increased clotting factors in the blood to reduce excessive blood loss during birth. The risk of blood clots is further increased after having a c-section. This risk is increased further with more time spent sitting while feeding and recovering post birth. Only scientifically tested and graduated compression leggings such as TheRY are listed with the TGA and have been proven to provide circulation benefits.
Help reduce fluid retention and relieve swollen legs, feet and cankles
Reduce fatigue and aches
Help reduce the severity of spider and varicose veins
Help reduce the risk of DVT and blood clots from long periods of standing or sitting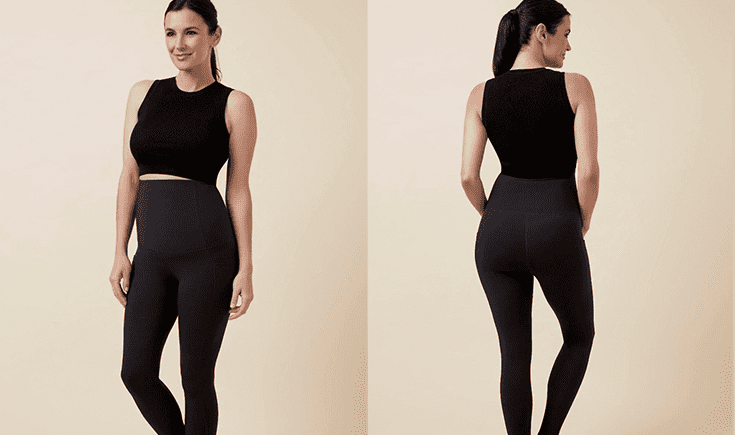 Standout features of the TheRY Restorer Postnatal Support Leggings
Compression panels

– designed for abdominal support and lower back support. Comfortable and soft against skin and no irritating mesh.

Graduated compression

– 15-20mmHg, easing postpartum swelling and fatigue

Ankle zips

– so you can put on and take off with ease

Large side pockets

– so you can have essentials within easy reach (can fit a baby bottle!)

Modern & Stylish

– so you can look and feel good. No embarrassing seams. Easy to style with your wardrobe.

TGA listed

– health rebates may be available through private health care providers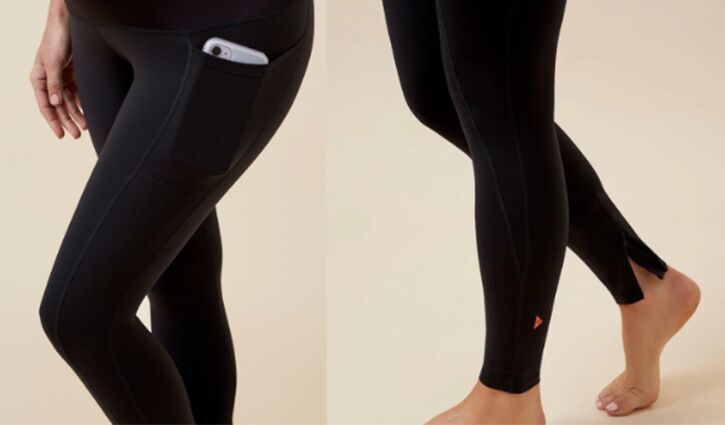 Never heard of TheRY? The founders have decades of expertise having founded and worked for the international compression brand 2XU. They are experts in fabric & human physiology and have brought their insights to maternity for products that not only provide benefits but are stylish and comfortable for modern mums. TheRY also support charity through i=change so your purchase helps one of 3 NGOs – Send Hope Not Flowers (preventing death in childbirth in developing countries; Adara Group (helping tiny babies survive and infant mortality), and Thread Together (providing essential clothing for the vulnerable).
BUY NOW: TheRY Restorer Postnatal Support Leggings RRP $179.00