Redsbaby is an Australian company that was founded in 2013 when parents Meagan and Brett set out to create a pram. The family-owned business strives to design and create baby products that will grow with your family and that will last for many years. What really sets Redsbaby apart, is that all products are only available through their new website or at one of their iconic in-person Demo Days. This eliminates the stress that can come from being overwhelmed in a branded baby store, where you're sure to be bombarded with advertising, lights, crowds and hundreds of products.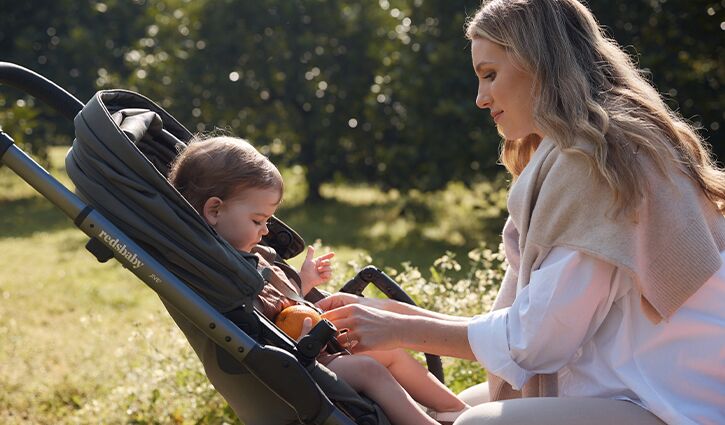 Families have fallen in love with the easily recognizable style and the iconic innovative and easy fold of the Redsbaby JIVE³ and now the new better than ever JIVE⁵ comes with all the same loved features along with 20 amazing design updates! If you've heard of the JIVE³ you'll fall in love with the JIVE⁵ re-engineered chassis and high-performance wheels, a lighter frame design, improved basket, foot break and ergonomic harness system just to name a few.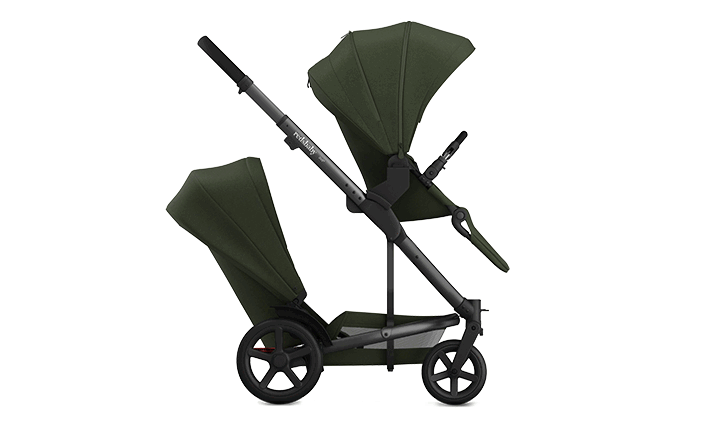 Standout features of the Redsbaby JIVE5:
Lightweight chassis – the 7.5kg chassis makes lifting in and out of the car easier (0.5kg lighter than the JIVE³)
Innovative fold with seat attached – folds seamlessly with its seat attached in one step
Timeless colour palette – drawing on the latest trends the new palette features rich hues and soft tones, textured leatherette and metal detailing. The new palette includes Black, Tasman and Ivy
Re-engineered front and rear wheels – provides better suspension, durability and maneuverability
Larger storage space – removal of the cross bar on the JIVE⁵ pram frame creates more space in the new & improved shopping basket
Single slider harness – allows you to adjust the height of the shoulder straps on an ergonomic slider, taking just seconds
Improved and wider break paddle – creates a larger surface area to flick the break on and off and easier to use when wearing open-toe shoes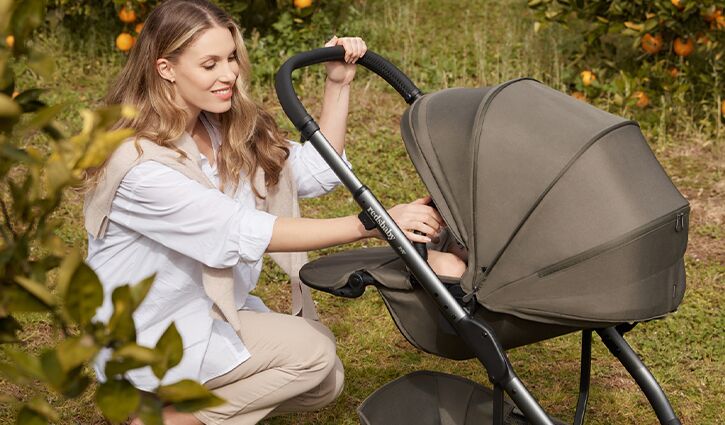 The Redsbaby JIVE⁵ comes with all the wonderful standout features of the JIVE³ such as:
Converts to carry two children – future proof with options for carrying two children
Reversible and reclinable ergonomic seat – can carry up to 20kg with the ability to be parent facing or forward facing
Included bassinet – the large mesh ventilation panels and breathable mattress create a ventilated space for your baby on hot days and its designed to comply with international safety standards for overnight sleeping when used with the Redsbaby bassinet stand
Car capsule compatible – easily converts into a convenient travel system allowing for easy transition from car to pram
For parents looking for a pram when style matters most, the JIVE⁵ Platinum Pram combines exclusive chrome detailing with luxe ink black twill fabrics. It also, of course, comes with all the standout features of the JIVE⁵ pram. The JIVE⁵ Platinum is the desired and elevated choice.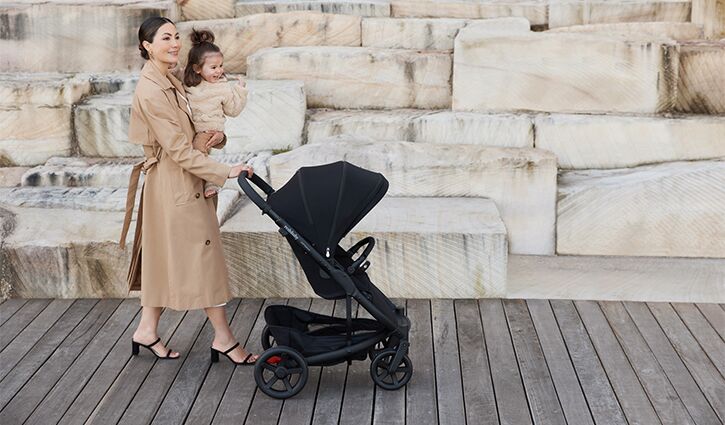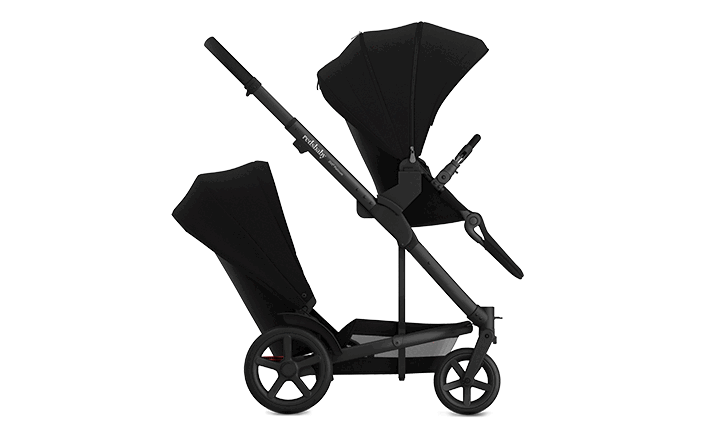 The new Redsbaby website has recently launched and it is the only place you can buy the new collection.
Redsbaby JIVE5 Pram
RRP: Single $1,049, Double $1,249
Redsbaby JIVE5 Platinum Pram
RRP: Single $1,149, Double $1,349