The Oricom 870 Monitor is the best baby monitor I have seen and used on the market. The monitor is very easy to use and setup.
Having a walk through tutorial within the monitor is very useful and saves reading the instructions which I hate doing. It is very straight forward to use. All features are in logical areas or under relevant icons which makes it easy to see and go straight to even when you're a sleep deprived mum. I can't get over how clear the image quality on the screen is while on night mode and even in the day it is very clear.
The HD sound is like you are in the room with the baby. You can't fault it.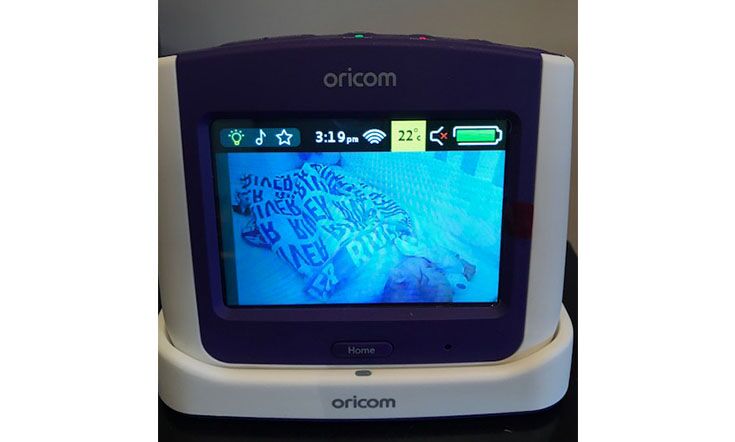 I mainly use a monitor for when I am working at home from downstairs and bubs is asleep upstairs. However, I love this monitor so much that I have decided to continue to use even at night. I love all the functions that the monitor has to offer, it has been well thought out. You can use the full blown lot if you want or just a few of the features which makes it a great baby monitor choice.
From the stylish parent unit that has its own charging dock to the cool monitor design there wasn't really anything I didn't like or not use.
Useful Features
Below are my top 5 useful features:
Zoom feature. I love it allows the user to pan, tilt & zoom the camera all from a button on the Parent Unit. Our son likes to move around while sleeping & gets right down into the end of the cot, he's usually out of sight of the monitor. This made for the tricky trek into move the camera & hope to god we didn't wake him in the process. It is a stroke of genius.
Crying Alert. I mainly use the monitor on mute, while working from home and my bub is asleep upstairs. As my bub sleeps with white noise I didn't particularly want to hear this while working but obviously needed to hear if my baby woke up. It works a treat.
Stary night light which my son loves, while falling asleep & I too am a fan. Love that it has something different to the mainstream monitors.
Feeding function, while not needing to use I understand & can appreciate its importance.
Lullaby/white noise function is great feature as our bub only sleeps with it. To be able to control from the parent unit is excellent. Being able to mute it so you don't hear it on your end is a clever feature.
Temperature function, it's very helpful as our bub's room small & can easily get very hot/cold. Also very important for a baby monitor to have the capability to easily add cameras to the system & name them accordingly if you wish.

Improvements
There is only one negative I can think of mentioning. The battery life doesn't last longer than 6 hours, so not lasting a night. We don't have a power point on my side of the bed and have to continuously have the Parent Unit on the cradle charging away from away from our bed is rather annoying. But it still works well for us and is a minor negative, and doesn't deter us from using this awesome monitor
Babysense2 Infant Breathing Monitor
Oricom Baby Sense 2 is a great device that gives you peace of mind when your little one is asleep on their own in their cot. This device made us feel more comfortable leaving our baby son asleep in his big cot alarming us if he stopped breathing. Thank goodness this never happened to us, but it was good to have to give us the peace of mind.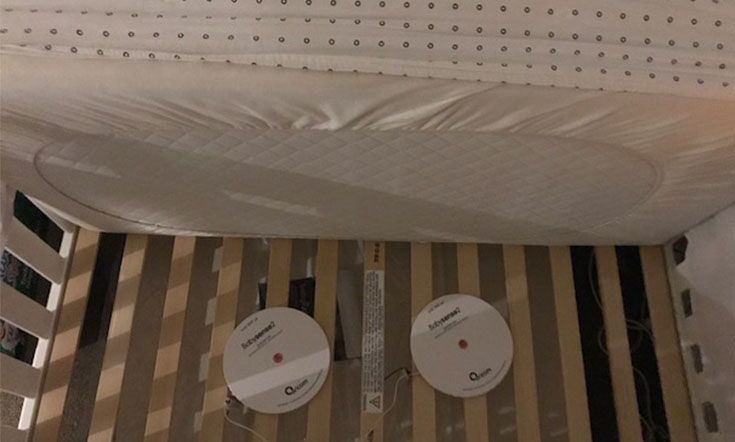 Can't recommend this device enough. I will definitely recommend the Oricom Video Baby Monitor Secure 870 with light show and Babysense 2 to my friends who are due to have babies.