At around six months of age, babies start the transition from a bottle to a sippy cup but for some, switching over to a cup can be difficult. NUK has made life easier for all parents by launching the Glow in the Dark Training Bottle. Thanks to the ergonomically designed handles and non-slip soft studs your little one is able to independently hold the Training Bottle, making the transition seamless.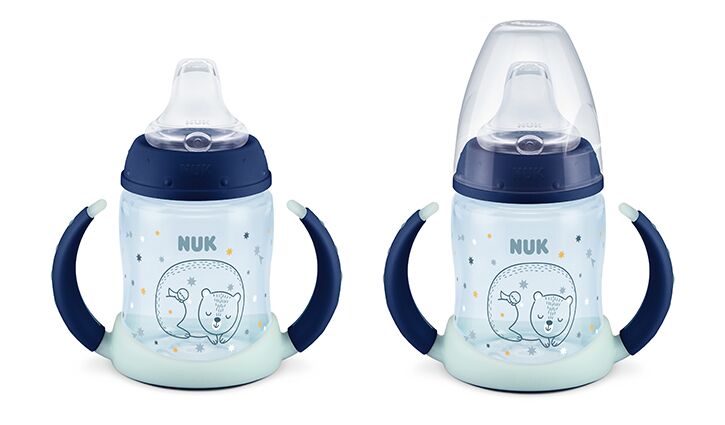 Placing the NUK Glow in the Dark Training Bottle under a lamp or in sunlight during the day will activate the glow-in-the-dark handles, which will emit a warm glow for eight hours making it easier to find at night and satisfy your thirsty little one.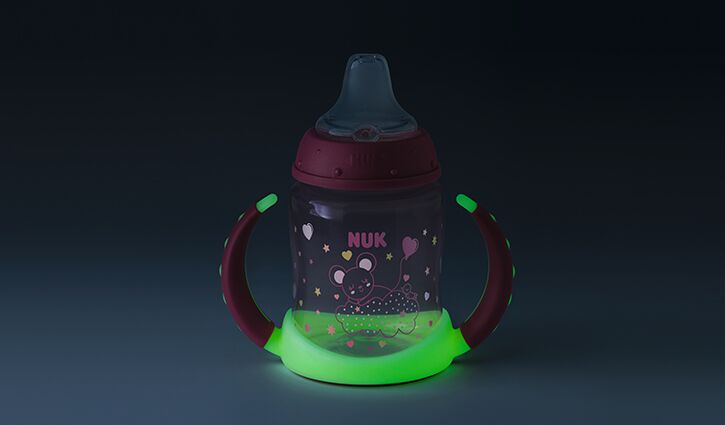 Standout features NUK First Choice Glow in the Dark Training Bottle
Glow in the dark ­– the handles glow in the dark to ensure you're easily able to find it during the night.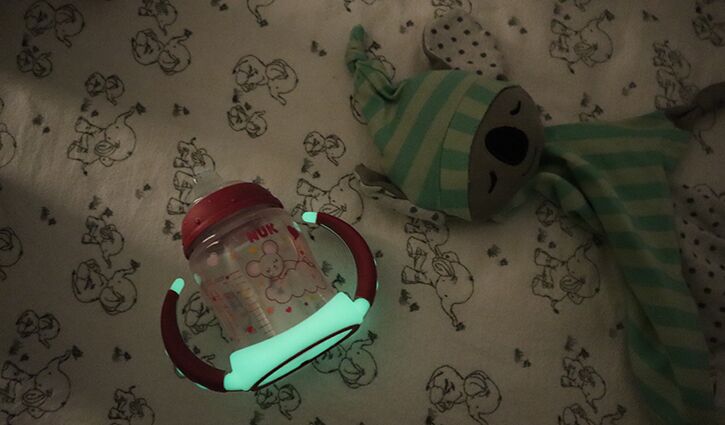 Spill proof – the soft silicone spout is spill proof so that everything in the bed stays cosy and dry.
High quality silicone spout – made from synthetic material, which is easy to clean and particularly heat, resistant. It is also free from harmful substances, boil-proof, odorless, transparent and has a smooth surface.
NUK Air System – equalizes the pressure in the bottle and helps reduce colic as less air is swallowed.
Easy grip – the Training Bottle features ergonomically shaped handles and non-slip soft stuffs.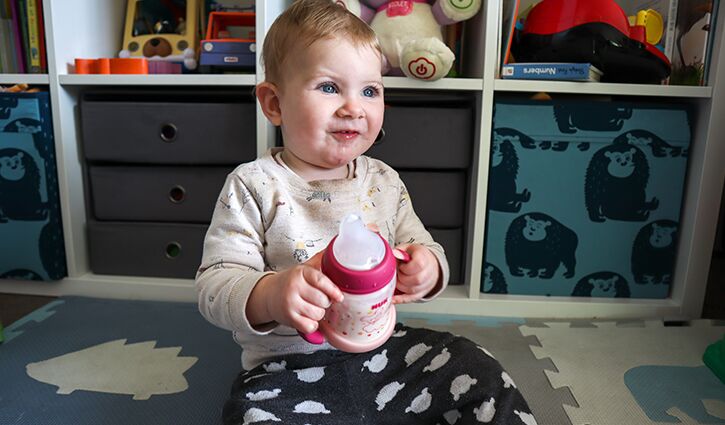 Easy to clean – made with BPA free polypropylene and features easy to remove elements such as extra-wide bottle opening, screw ring, closing discs and a protective cap.
NUK First Range compatible – the Training Bottle can be combined with all products in the NUK First choice range.
The NUK First Choice Glow in the Dark Training Bottle comes in a handy 150ml size and is perfect for little ones 6-18 months old.
Available to purchase – NUK First Choice Glow in the Dark Training Bottle RRP – $16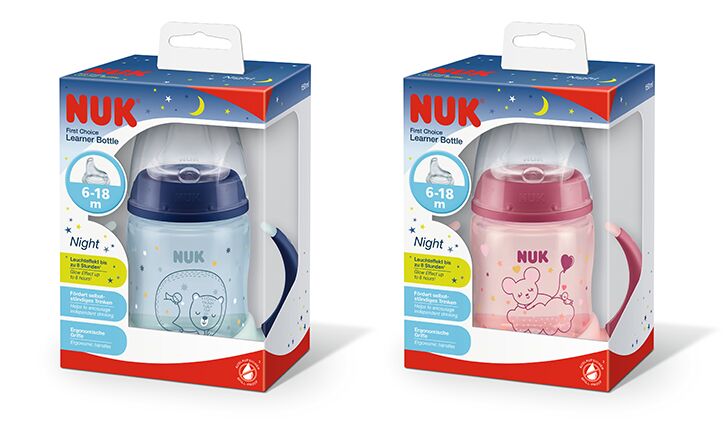 Watch the video