They say it takes two to tango. It also takes two to conceive a baby. While most of the focus in the past has been on female fertility, both the egg and sperm health are two elements of the equation that need to be considered. In fact, 40% of fertility issues are traced back to poor sperm health. That's almost 1 in 2 couples who struggle to conceive because of the health of the male's sperm.
This is where Kin's Conceiving Essentials bundle comes in. It takes the exhausting search out of finding a multivitamin that supports both male and female reproductive health, so you can optimise your chances of conceiving. The Conceiving Essentials includes Kin's best-selling prenatal vitamins to help you meet your nutritional needs before and during pregnancy, accompanied by a premium male prenatal to support sperm health. The bundle also includes sperm-friendly Fertility Lube that doesn't contain spermicide – so his little swimmers can swim freely towards the fallopian tubes, where conception takes place.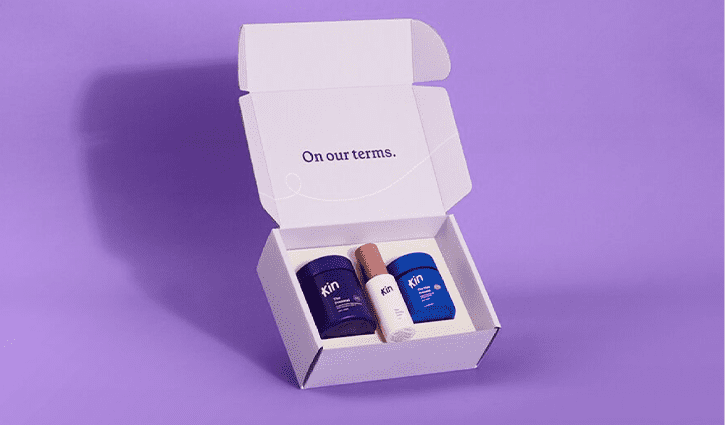 We know that the decision to start a family can sometimes feel overwhelming, and most couples want to optimise their health before they start trying to conceive. So let's break down the benefits of taking a prenatal vitamin and how it can help you optimise your chances of conceiving.
The best time to start a prenatal vitamin
Unlike what most people might think, the best time to start taking a prenatal vitamin is actually before you're pregnant.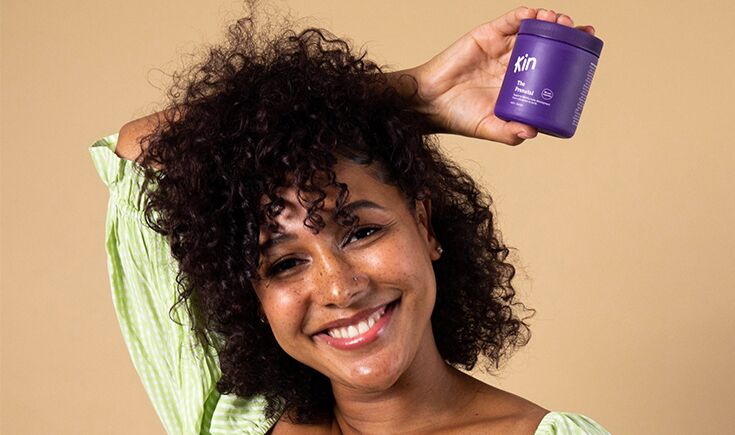 Nutritional experts typically recommend women start taking a prenatal vitamin at least 3 months before they start trying to conceive. That's because it takes about 3 months for your body to reach a new nutritional status! You want your body to be in its optimal state to support the growth of a developing baby, especially when some of a baby's most important organs occur in the first 28 days after conception. If you do the math, this key stage often occurs before most women find out they're pregnant.
Kin's next-gen prenatal vitamin is formulated with 12 essential nutrients in highly bioavailable forms, so you can rest assured that you're meeting your nutritional needs during those important development stages.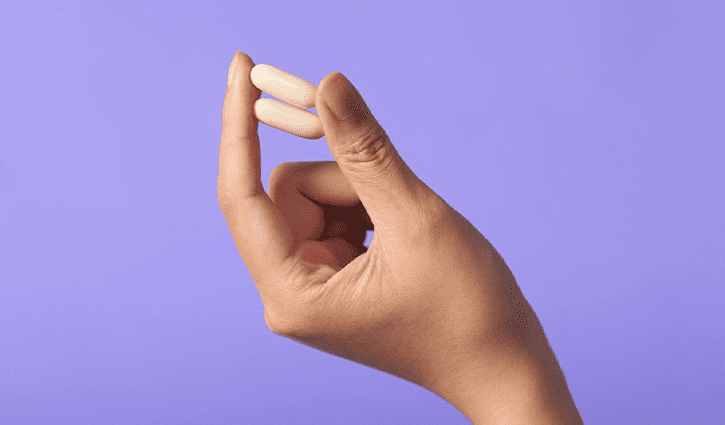 Folate is a crucial ingredient in a prenatal, as it aids a baby's early neural development. Many prenatals use a synthetic form of folate called folic acid. Unfortunately, 1 in 3 people have trouble absorbing folic acid due to a common genetic variant. The Kin Prenatal uses activated methylated folate (a natural form of folate), which everybody can absorb, ensuring you and your baby can reap the benefits of folate.
Additional Benefits for You + Baby
Brain and spinal development from Methylated Folate
Low constipation from bioavailable Iron
Brain and liver function from Choline
Energy production from Biotin
Boost your immune system from Zinc
Thyroid health from Iodine
TIP: Don't forget to continue taking a prenatal vitamin throughout pregnancy! After conception takes place, you should continue taking a prenatal vitamin to support your baby's development and help you feel your best throughout pregnancy.
Male Fertility Matters
When trying to conceive, don't overlook the importance of healthy sperm. In fact, studies have shown that up to 40% of infertility problems are due to poor sperm health.
The good news? Sperm health is renewable. It takes about three months for immature eggs to develop into fully functional swimmers capable of fertilising an egg. It's crucial to take a male prenatal at least three months before trying to conceive so you have time to build strong, healthy swimmers.
This is where Kin's Male Prenatal can help.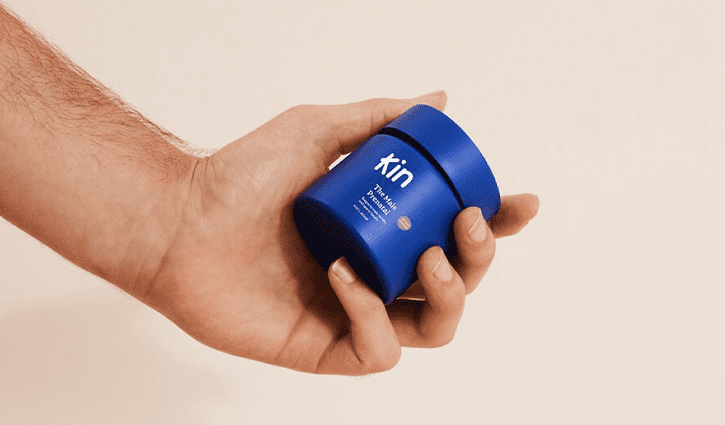 The Male Prenatal has highly bioavailable, premium nutrients that support sperm health and improve sperm mobility. Plus it's packed with antioxidants to reduce free radical damage.
Benefits for Him
Promotes sperm health from Zinc and Selenium
Reduce free radical damage from vitamin C, Zinc and co-enzyme Q10
Improves sperm motility, energy and metabolism from Selenium and co-enzyme Q10
Supports testosterone health from Zinc and Selenium
Helps body adapt to stress from Ashwagandha
Fertility Lube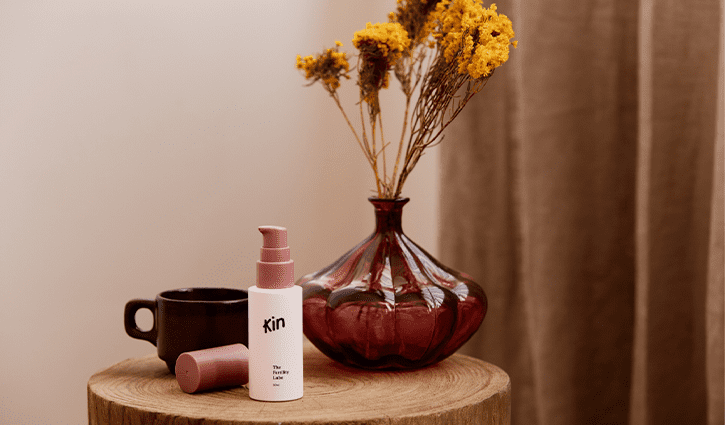 It might seem small, but the lube you use can have an impact on your ability to conceive. Most lubricants on the market are silicon based and contain spermicide, killing off sperm or disabling them from swimming through the cervix towards the fallopian tubes where conception takes place. Kin's Fertility Lube is designed to support conception, and is an excellent product to have on hand when trying to conceive.
Unlike other lubricants, the Kin Fertility Lube has been designed to mimic the cervical environment and doesn't contain spermicide, allowing sperm to survive and thrive. This water-based lube helps sperm swim freely through the cervix towards the fallopian tubes. It is also free from parabens, petroleum and pH balanced – so it won't irritate your delicate bits.
Another thing we love?
With free express shipping and subscription options, the Kin Conceiving Essentials makes it even easier for you and your partner to embark on the trying to conceive journey. The reviews speak for themselves.
"I fell pregnant after only a few weeks of trying and I believe it had a lot to do with both myself and husband taking kin products. They're so easy to swallow and don't have a nasty fish oil flavour. Highly recommended product."

"I signed up for this specific prenatal at the insistence of my midwife sister-in-law. She said it was the best available. First pregnancy at 40 and I expected to be on prenatals for a few months before falling pregnant to ensure I set my body up. Turns out I'm very fertile and got pregnant 1 month after removing my implant…. There's no weird taste/indigestion/constipation from the prenatal tablets so I can highly recommend."
Take the guess work out of preparing to start a family, and include the Conceiving Essentials bundle on your fertility journey with prenatal vitamins that are science-led, dietitian endorsed, and loved by thousands of parents-to-be around Australia.
Learn more about the Kin Conceiving Essentials.