Cheekiboo has just launched their hypoallergenic nappies and wipes that are better for your baby and the environment.
There are so many products for babies claiming to be 'eco' or 'natural', but on closer inspection of the ingredients, it turns out that they contain all kinds of nasties. You have to ask yourself if those big corporations are more concerned about the environment and your baby's health or their profits.
Not all babycare products are like that, though. Cheekiboo is a 100% family owned and operated Australian business, committed to quality and a belief that being environmentally friendly doesn't have to cost a fortune. They also promise that they wouldn't sell something they wouldn't use on their own family. How's that for peace of mind?
Introducing Cheekiboo's Modern Cloth Nappies
With four cute designs to choose from, you're sure to find something to match any outfit and personality. These one-size-fits-all modern cloth nappies can be used over and over again from newborn to toddler, saving you money and the environment.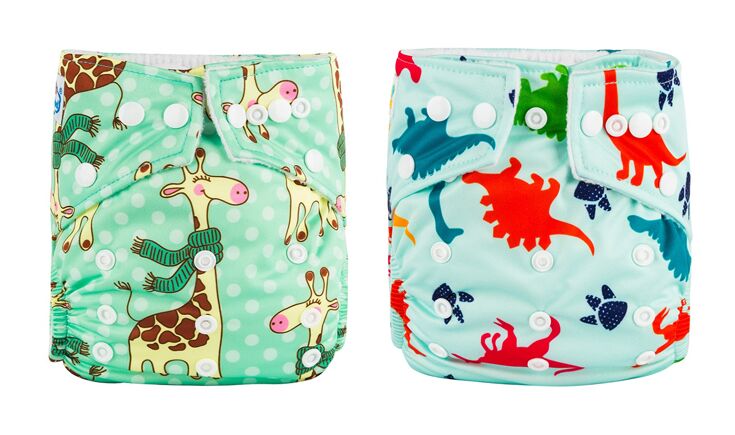 Features:
A waterproof Polyester PUL outer layer

A super soft and comfortable 3 layer insert
Breathable to prevent any nappy rash
Machine washable

3 rows of adjustable snaps to fit approx. 0-2 years old
Check out Cheekiboo's cute modern cloth nappy designs here – Cheeki Birdie, Cheeki Giraffe, Cheeky Owl, and Cheeki T-Rex
One size fits all to allow for a small, medium, and large nappy
RRP $16.95 per premium cloth nappy
Includes: 1 x 3 layer insert
Handy Tips on how to wash modern cloth nappies
Washing instructions:
1. The inner and outer layers are both machine washable
2. Wash soiled nappies and inserts in water under 30 °C
3. Wash separately to your other clothes
4. Do not boil them as this may shrink or damage the nappy
5. Use baby cleaning agents. Do not use fabric softners and let dry naturally. Do not iron.
Introducing Cheekiboo's 100% natural baby wipes
Premium Organic Bamboo Baby Wipes made from 100% natural bamboo and gentle on sensitive skin.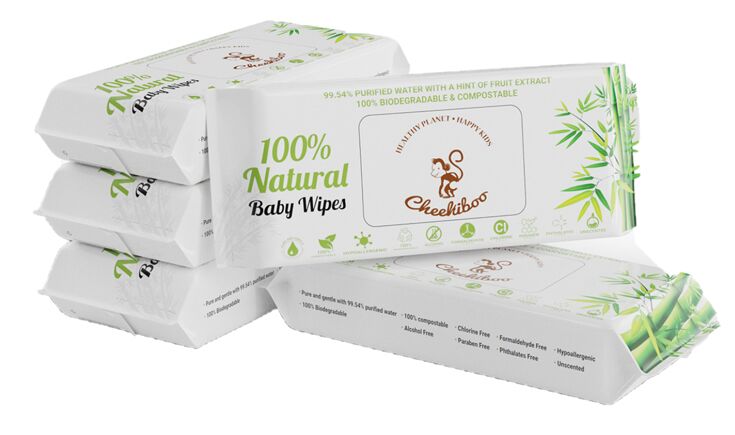 Perfect for your baby (and the rest of your family):
Alcohol free
Chlorine free
Paraben free
Formaldehyde free
Phthalate free
Hypoallergenic
Unscented
Extra long and extra strong
Cheekiboo wipes are perfect for the environment as they are made from 100% bamboo, which is a fast growing and renewable resource and better yet, they are 100% compostable and 100% biodegradable!
Available in the following sizes:

1 pack X 80 sheets RRP $3.95 per pack
3 pack X 80 sheets RRP $9.86 ($3.65 per pack)
6 pack X 80 sheets RRP $17.96 ($3.33 per pack)
Check out the Cheekiboo website here to purchase